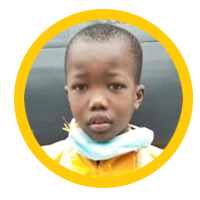 How will your
donation be used?
Develop current, high quality information, expertise and knowledge on diverse topics  available to small nonprofit initiatives at the grassroots in usable forms on a sustained basis.
Facilitate and run volunteer based coaching and mentoring programs that empower small nonprofits and their under-served, marginalized communities
Facilitate collaboration between our volunteers (individuals, communities, businesses)  and nonprofit initiatives
Design realistic and value creating interventions – educational, design, skilling, healing  to support projects and communities
Offer financial assistance on a case-to-case basis for suitable projects and initiatives.
Interested? Hop on board!
Be a part of a movement that powers social change where it really matters.
Be a Dragonfly! Connect with us!
Donate and Support our work
We are a small nonprofit with a big dream; of building a better world, grassroots upwards. We need your support to bring this dream of ours to life.
Please do consider making a donation – large or small –  so that we can continue to achieve our goals and dreams.
Thank you.
We thank you for your generosity and support.